Intelligent workplace services
Collaboration when work can be anywhere
RICOH Intelligent Workplace Services is a platform offering integrated cognitive solutions that help companies collaborate across borders. Using existing infrastructure and their preferred devices employees capture ideas, make decisions and complete tasks. This way, no information gets lost and the data is collected in a structured way, providing better insights into discussions.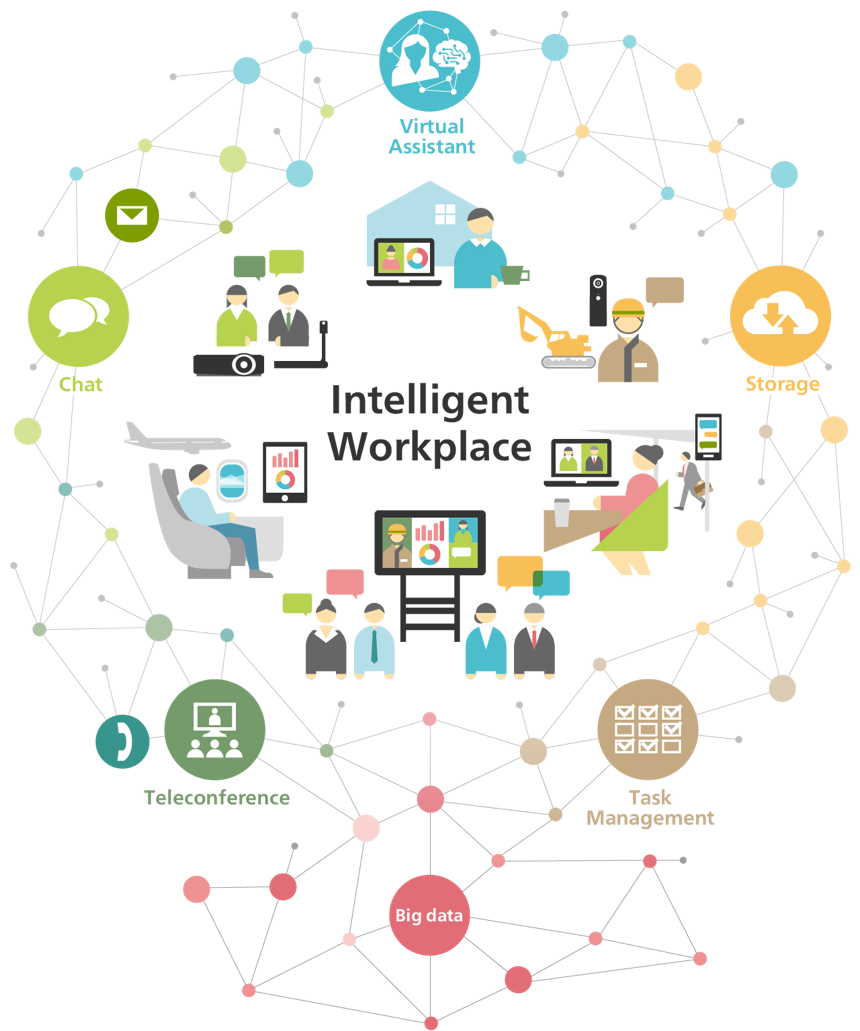 Teams collaborate using various tools such as chats, teleconferencing, cloud storage and task management systems. Members can meet in the same virtual workplace from wherever they choose. Whatever the discussion, it is captured along with relevant ideas, action items and decisions, and is stored as a knowledge database. From this accumulated knowledge and big data, a virtual assistant can analyze, search, make suggestions and navigate the team towards a smoother and more productive way of collaboration. This is what Intelligent Workplace is all about.
Increase Meeting Productivity

Less workload before, during, and after meetings - especially for organizers. More efficient preparation, facilitation, and wrap-up achieved.

Encourage Smooth Communication and Collaboration

Connect instantly with partners around the world to discuss ideas and share images. Visualize and track team action items in real time.

Facilitate Prompt Decision-Making

Assist in making decisions, creating action items, assigning owners and setting deadlines quicker. Engage and motivate participants by making meetings more productive.