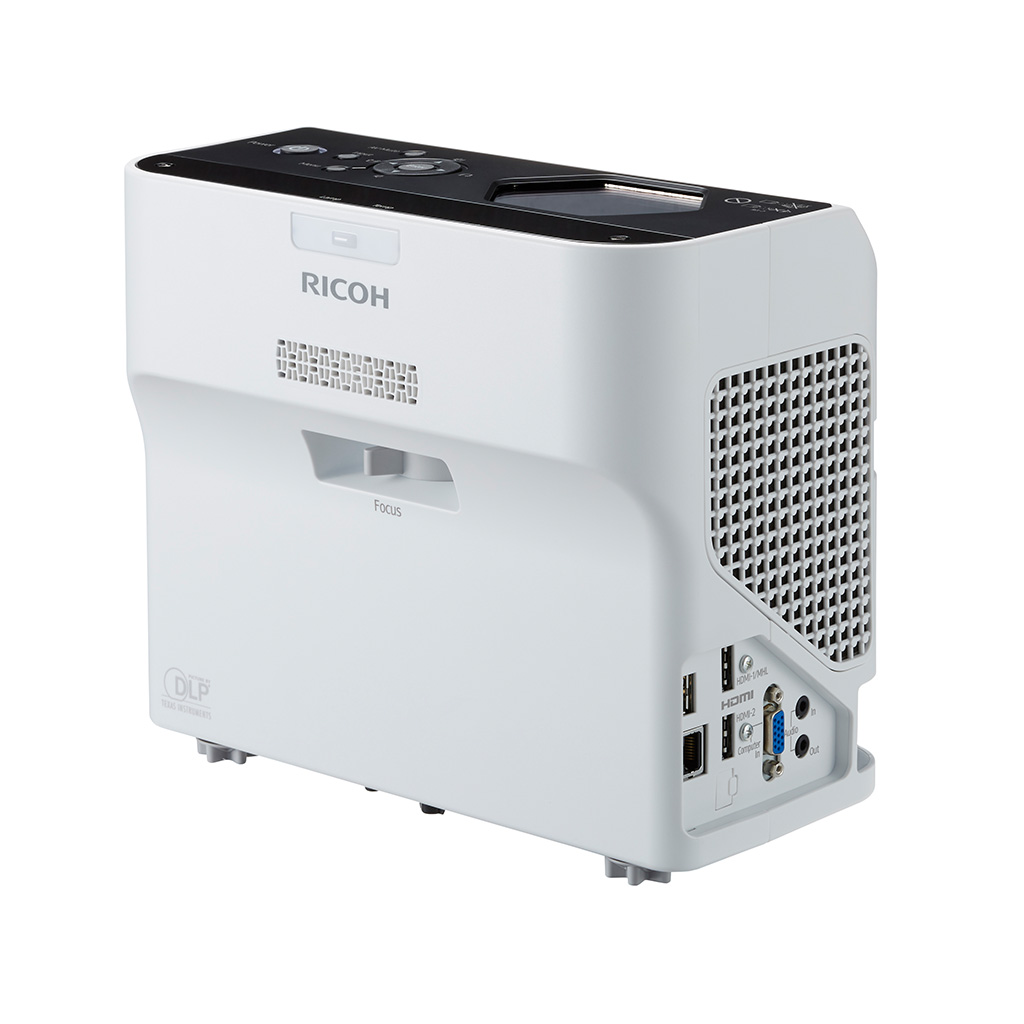 Back
PJ WX4153N
3,600-lumen ultra short-throw projector
1,280 x 800 pixels (WXGA)
Compact and mobile
48–80-inch projection size
Wireless projection
A flexible projector for the most inflexible of spaces
When space is a constraint, your presentations should still make an impact.
Creative projection in the tightest of spaces
Introducing the world's smallest, lightest and shortest distance ultra short-throw projector*, RICOH PJ WX4153N makes the most of small spaces yet it's equally impressive on a large-screen video wall. This highly portable 3.1kg projector gives so many options for versatile projections, anywhere.
*As of March 2020 RICOH investigation, in the category of mirror reflection type ultra short throw projectors
Stunning cinematic presentations
Large high-definition displays featuring 1,280 x 800 WXGA resolution, combined with 3,600 lumens and dynamic contrast ratios up to 13,000:1, translate to stunningly bright images with sharp contrast, even in excessive ambient lighting or in sunlit rooms. The lifelike reproduction applies equally to the crystal-clear sound in any space. Choose from multiple audio modes and customise the sound of your presentation to accommodate the room, venue or audience.
Project at angle and surface that you like
Versatile projection allows you to project downwards onto floors or tables, sideways, or even onto smoked glass surfaces to give every member of your audience the best view every time.
Banish cumbersome cables or network connections
Improve collaboration and let participants share document and images directly from laptops and mobile devices via wireless LAN connection.
Leave a lasting impression
Built-in simple blending feature enables you to create a panoramic image to leave a lasting impression on your messages.
Turn your projection into an interactive whiteboard
Ricoh's Optional Interactive Kit allows you to build collaboration into every slideshow for dynamic meetings where ideas build on the go.