Ricoh Asia Pacific announces the launch of Celiveo Print Management Embedded solution
Singapore, 11 March 2020 - Ricoh Asia Pacific is pleased to announce the launch of a fully embedded Celiveo Print Management solution for Ricoh SOP2/SOP2.5 MFDs. This new fully embedded product is the first solution available on the market that complies with the new IT trending - Serverless and Edge Computing.
Celiveo provides intelligent print management and secure printing directly embedded inside Ricoh SOP2 MFD, not driven by any external PC or server. Features cover granular PIN/cards/login-password user authentication for MFD functions, server and serverless pull printing, SAP printing, High Availability, print rules, floor maps, intelligent direct print, drivers and settings deployment, detailed usage tracking and reporting, and usage quota with 3 quota schemes.
With Celiveo, clients can always rely on Ricoh MFD even when they face an IT failure, as having Celiveo fully running inside each Ricoh MFD makes a big difference in term of scalability, cost of ownership and stability. There is no more server to monitor and no single point of failure or bottleneck, even if AD or SQL servers are not reachable.
Serverless and Edge Computing follows the IoT and 5G new paradigm, having the intelligence as close as possible to where it is needed. The Cloud or datacenter is there to provide central services such as database and authentication but failover mechanism allows the devices to run properly even if the connection to external resources is broken.
Based on Celiveo survey, they expect the demand for serverless to grow in the near term as another worthwhile infrastructure option for many organizations.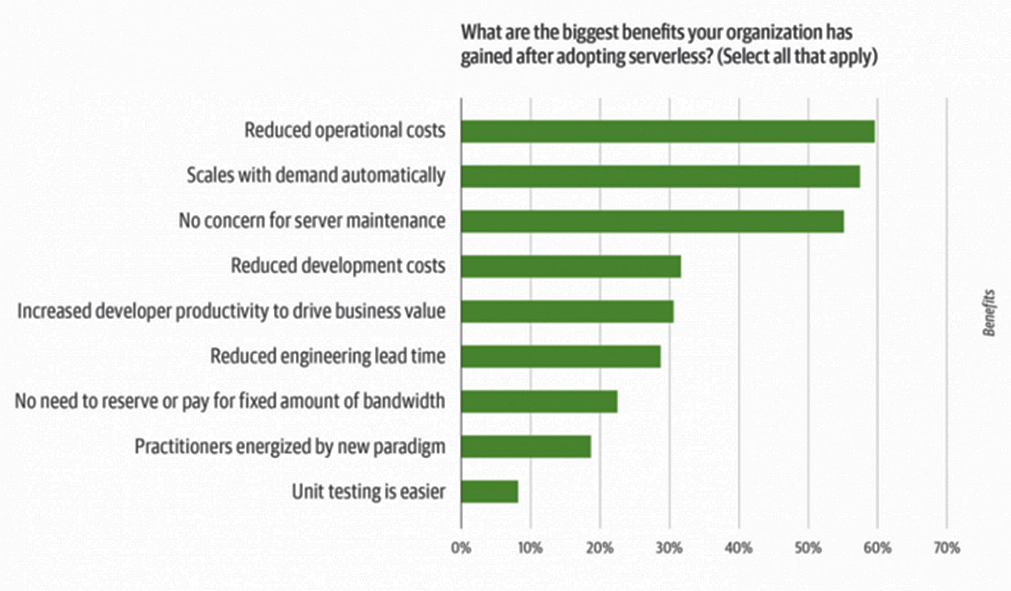 O'Reilly survey on serverless architecture (Nov 2019)
ZeroServer™ is an innovating technology developed by Celiveo, it relies on IoT and Edge Computing technologies and allows company to remove all printing-related servers. This saves up to 10 times the cost of printing and make printing easier, predictable, safer and robust. The ZeroServer™ intelligence is located at every node of the print architecture:
Inside SOP2.0 and SOP2.5 MFDs
Inside end-users' PC and Mac
If a print-server setup is requested inside a Windows print server, a mix of server and serverless system within one single architecture is totally possible.
Celiveo delivers High Availability Printing to Ricoh MFDs without a single point of failure. As a standard base feature in Celiveo Enterprise Edition, there is no server involved therefore server replication is not required.
Celiveo ZeroServer™ and High Availability Printing technology bring these benefits to our customers:
Full scalability
Lower latency
Lower maintenance cost
Resolves many issues seen with pure Cloud technology: High Availability, latency and security
Celiveo is available in three product lines to address spectrum of customers from SMB to Large Enterprise with Business Edition, Business+ Edition and Enterprise Edition.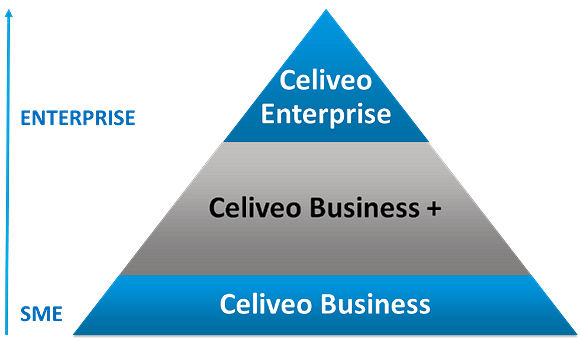 About Celiveo
Celiveo is a printer brand agnostic and a strongly innovative company developing printers and documents management solutions since 1994. It allows to better manage and secure documents, reduce cost by millions of dollars and right-size printers and MFP fleets in mid-size to large corporations. The innovative aspect of Celiveo technology is to not leverage from servers, unlike all other print management solutions. The Celiveo technology is fully distributed and developed to scale for companies with tens of thousands of printers and MFPs across the world, while also being easily usable by mid-size companies with a few dozen printers, at a very attractive price. For more information, please visit https://www.celiveo.com/ or contact [email protected].
About Ricoh
Ricoh is empowering digital workplaces using innovative technologies and services enabling individuals to work smarter. For more than 80 years, Ricoh has been driving innovation and is a leading provider of document management solutions, IT services, communication services, commercial and industrial printing, digital cameras, and industrial systems.
Headquartered in Tokyo, Ricoh Group operates in approximately 200 countries and regions. In the financial year ended March 2019, Ricoh Group had worldwide sales of 2,013 billion yen (approx. 18.1 billion USD).
For further information, please visit www.ricoh.com